Blog 13 May - Nora
Wicher van Bree in Studytrip Scandinavia 2023 2023-05-14 21:27
---
Today was our free day at Bergen, so everyone enjoyed sleeping a little longer than, for example, tomorrow. Then everyone took their own plan, but most of us went hiking in the mountains around Bergen. Spoiler: it was fabulous.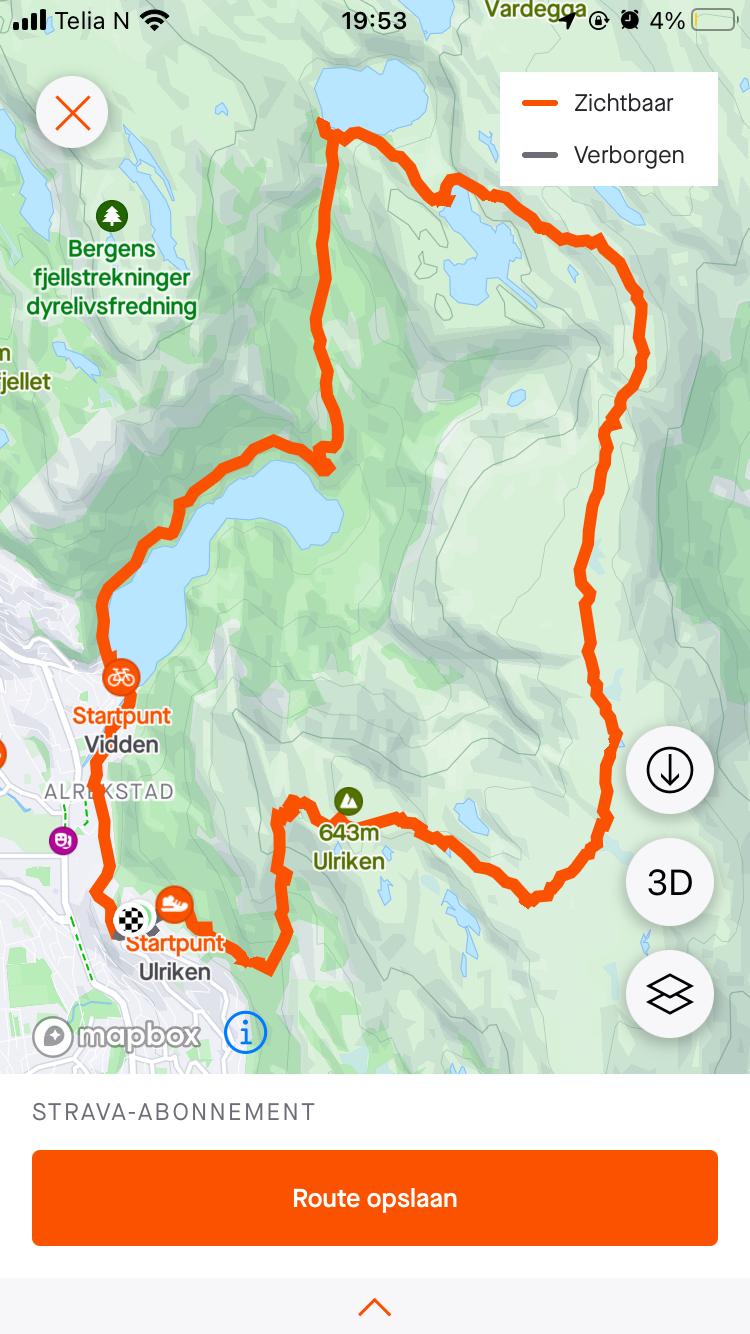 Björk, Koen, William, Ida, Fabian, Simon and I decided to walk down to the city first, and then following a little river up among some beautiful lakes. (Credits for the photos go to Björk.) The walk started on normal roads, but as soon as we were in the mountains we walked up a really small path up the mountain.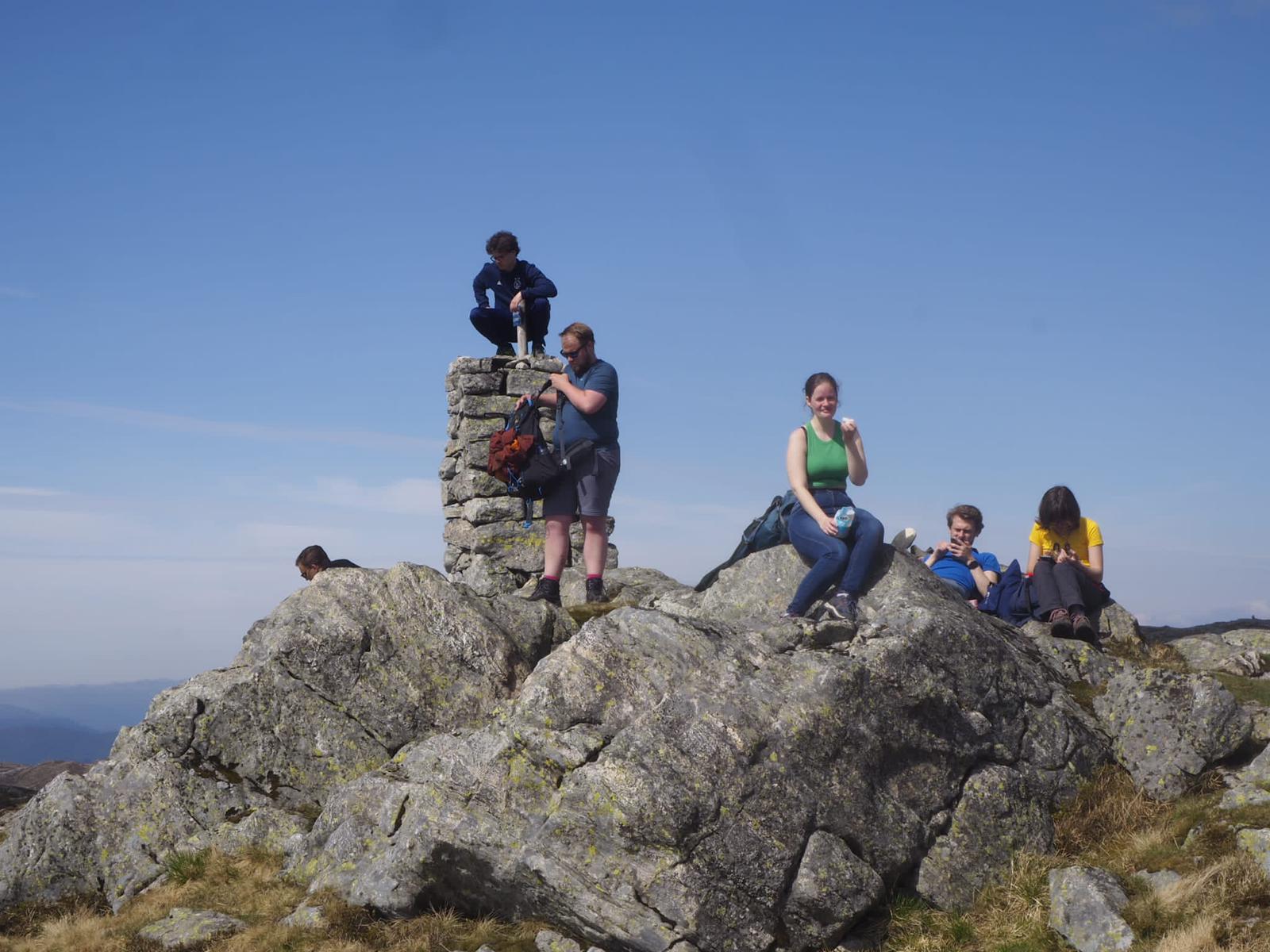 In one of the higher lakes some of us decided to swim, but maybe we could have seen by the snow on one side of the river that the water was really cold. However, it was worth it!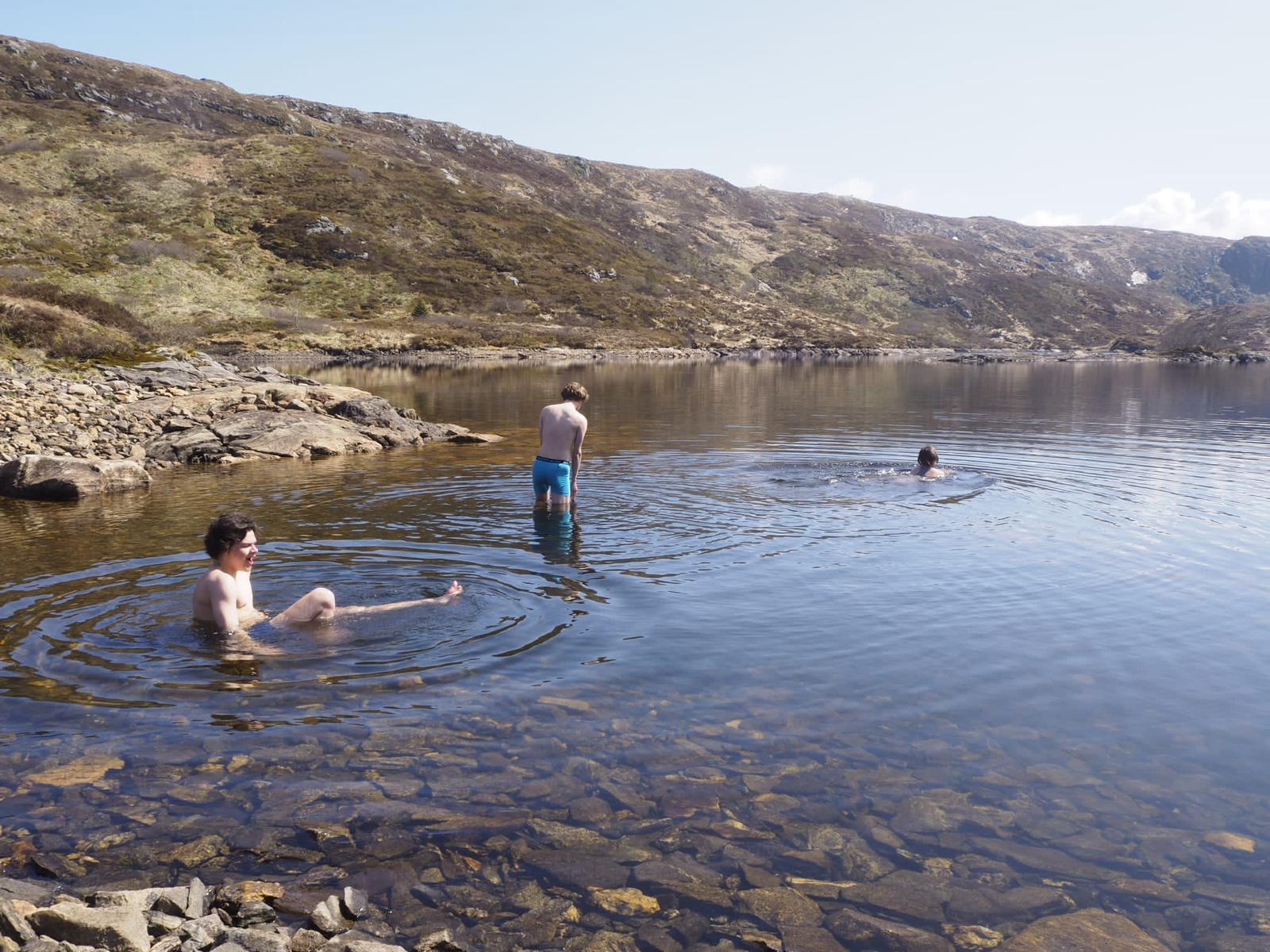 We kept climbing up the mountains and the sights got better and better. Still on a small path, we sometimes had to find our way steeply up or down some rocks. Our goal was to reach some mountain called Ulriken. From there, 1369 staircase steps brought us down to the hostel again. We walked 17.3km with 790m altitude. We were tired, but also really satisfied.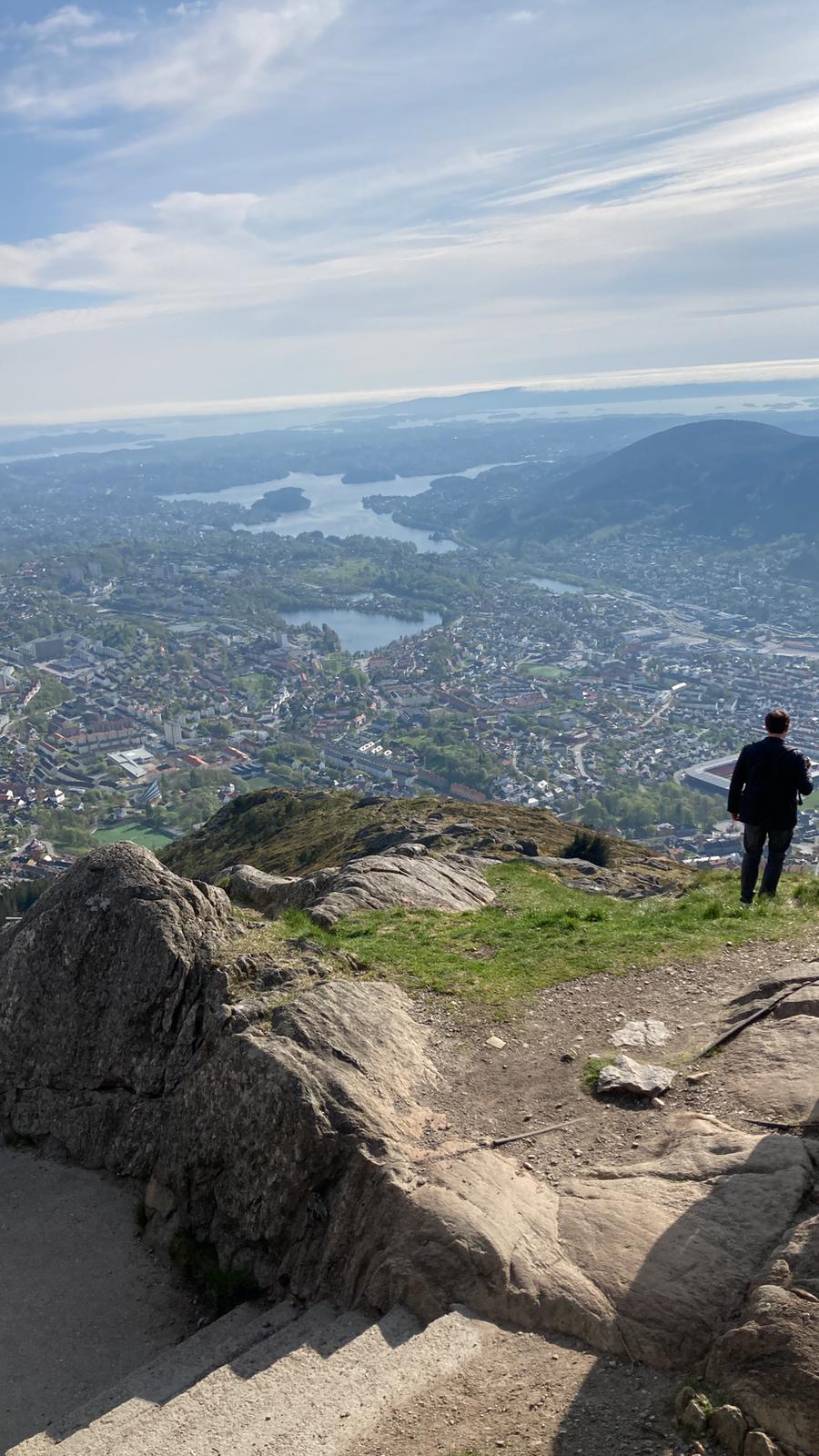 Others have been doing other trails and some of us have been visiting Bergen. Therefore, everyone was tired thus the evening was calm. Some of us watched Eurovision Songfestival, others consumed their last beer or crisps. Most of us went to bed early, because tomorrow we will have to be packed and ready at 6:25, to start getting back to Nijmegen again.