Blog 8 May - Odilia
Wicher van Bree in Studytrip Scandinavia 2023 2023-05-08 17:43, laatste update 2023-05-08 17:53
---
Today we traveled from Stockholm to Gothenburg. We took our time in the morning for getting up, eating breakfast and packing the last things.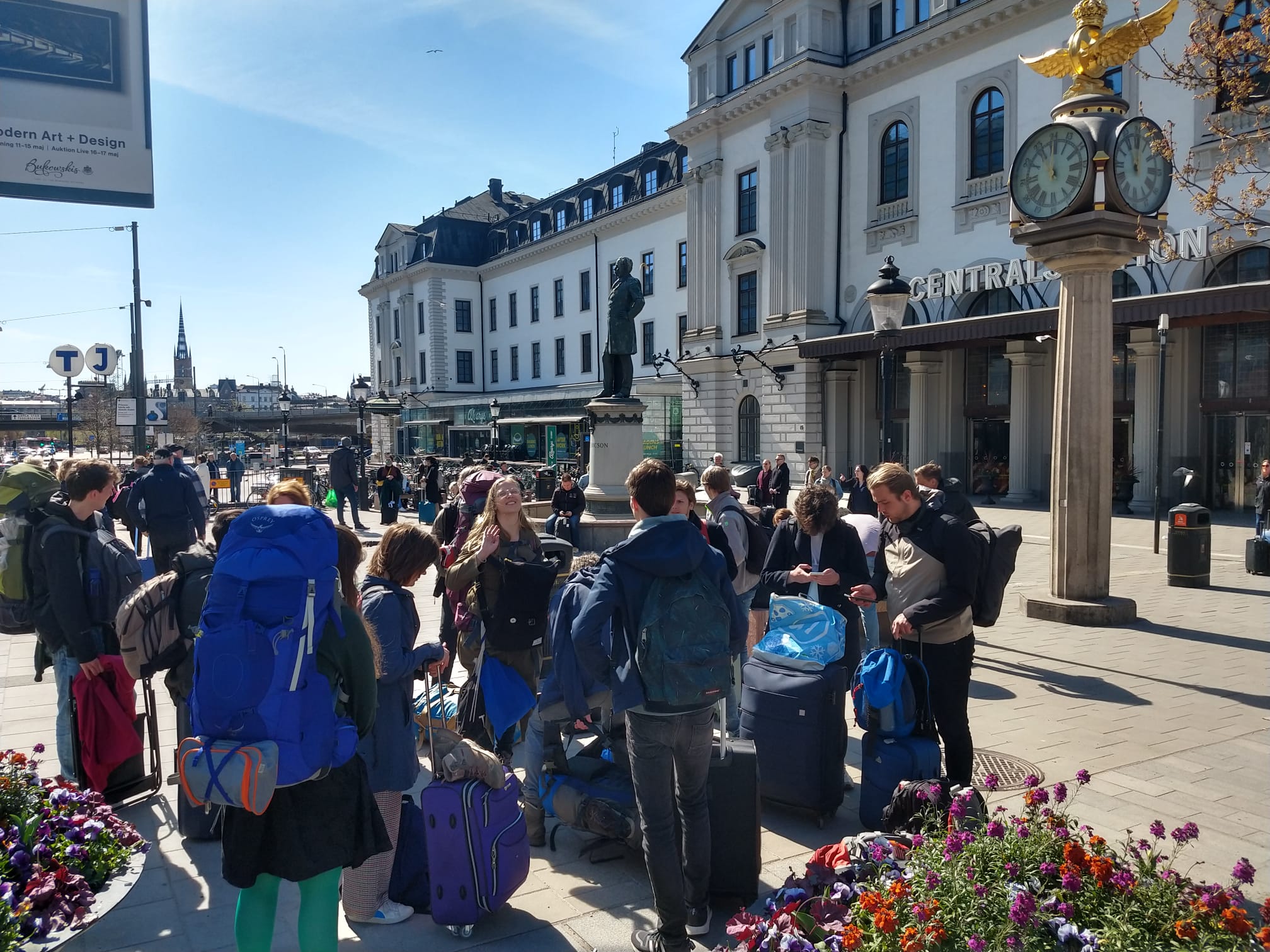 After we walked with all our bags through Stockholm to central station. We had a direct train to Gothenburg from there in which we were divided into three coaches. At one of the stops, coach number 4 had his own small little reality tv scene. A man in there had a little too much to drink of his enormous whisky bottle (reminder that it was 12.30 pm) so he was escorted out of the train.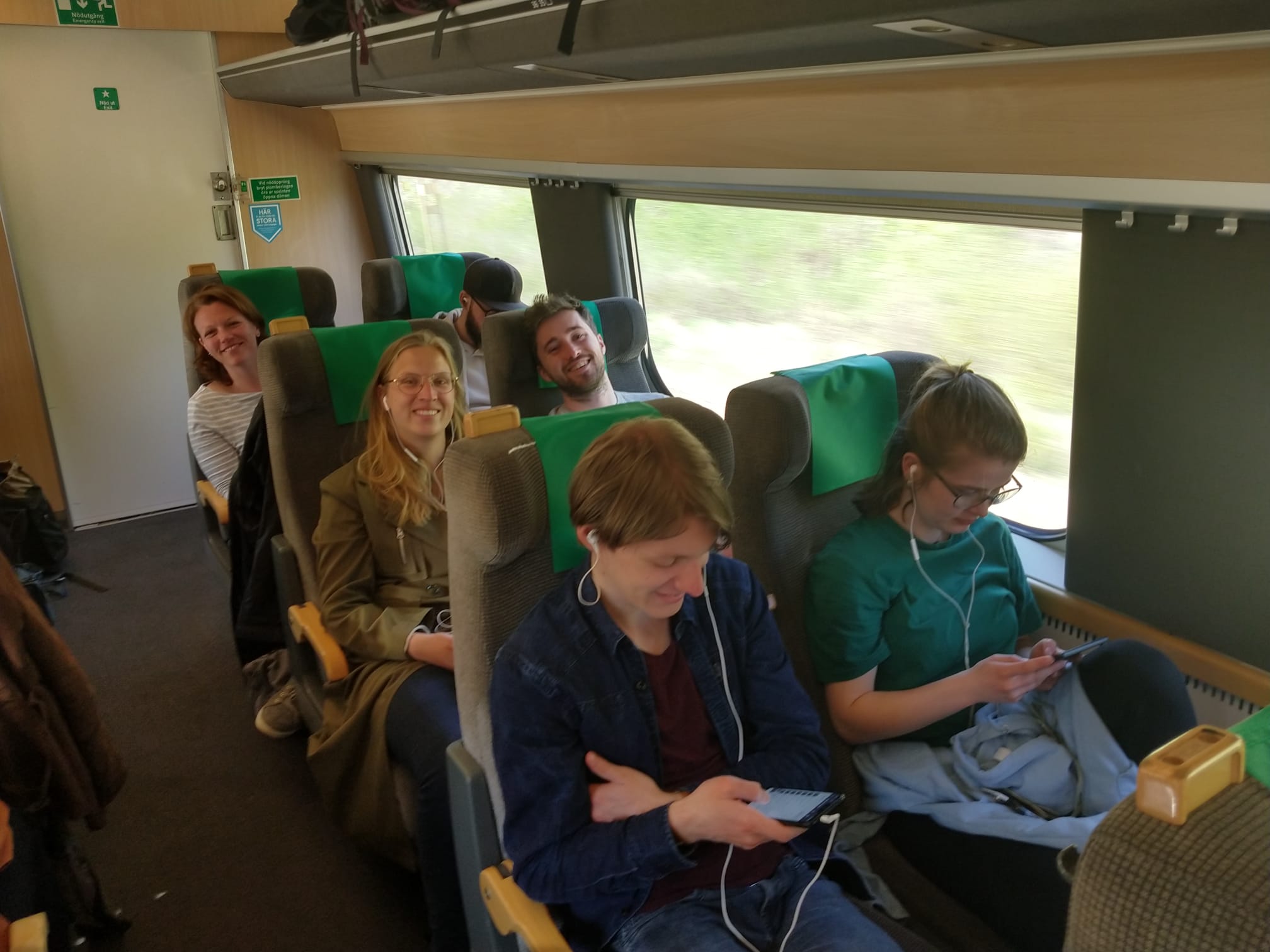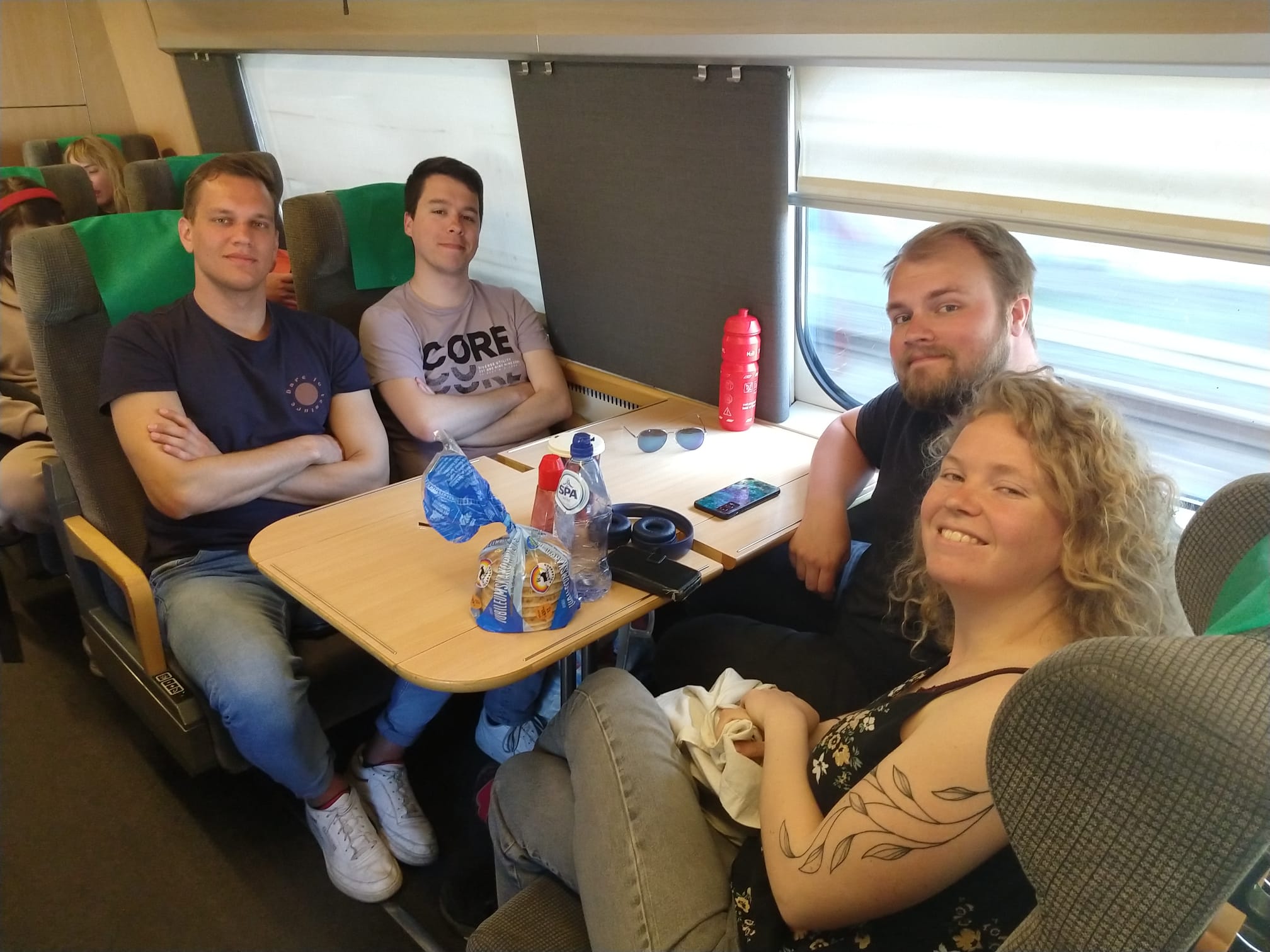 Besides that we were also greeted by very nice views.

In Gothenburg we took a bus to our hostel. Two people had to take a second because the bus wouldn't allow more people in. After we dropped our stuff, a group went to a park nearby to enjoy the great weather.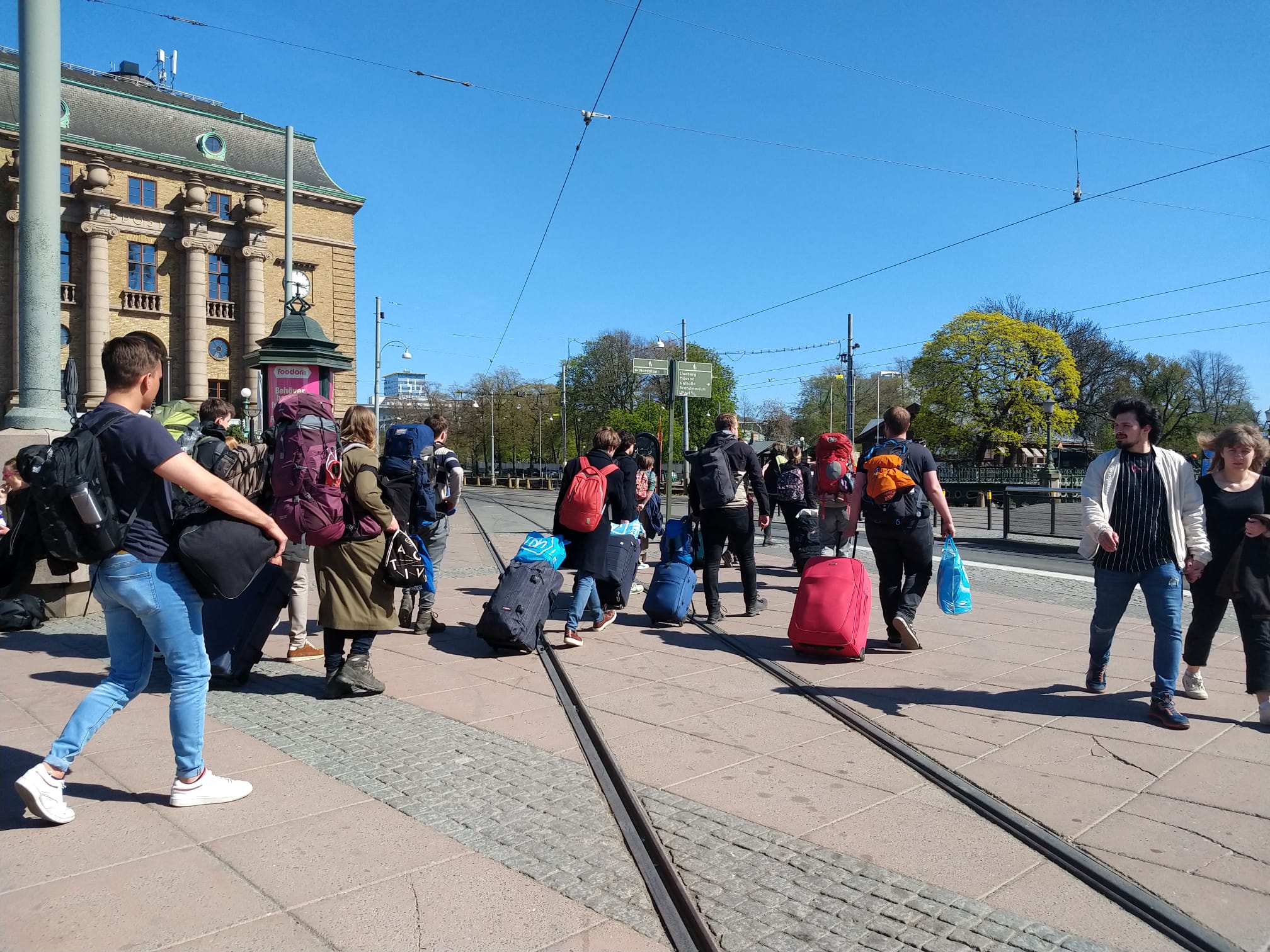 Then of course it was time for dinner. We have a great kitchen in the hostel so all of us chose to cook and eat in the hostel. We again split in different groups and I was part of the wraps group.

When all the dishes were done some people still chilled a bit in the kitchen area and played some games.