Blog 6 May - Wouter
Wicher van Bree in Studytrip Scandinavia 2023 2023-05-07 13:49
---
This day was our last day in Stockholm and together with a few others I spent it well. Rather than taking the tourist boat around the city of which we have seen quite a lot already, we chose to take the bus boat to an island called Vaxholm outside of the city. Along the way, we had the most beautiful view of all the islands, boats and enormous villas.

On Vaxholm we walked to a former lighthouse that turned out to be someone's home and to the playground where we couldn't resist taking the slide. We planned to visit a café to experience the famous Swedish Fika. Once there, we turned out to have landed in heaven as we encountered a display of many delicious cakes. Of course we couldn't choose, so we shared our cakes, of which we bought too many. We already planned to eat ice cream on the island, so on our way back to the harbour we just had to do so, despite the sweet cake bombs we just had.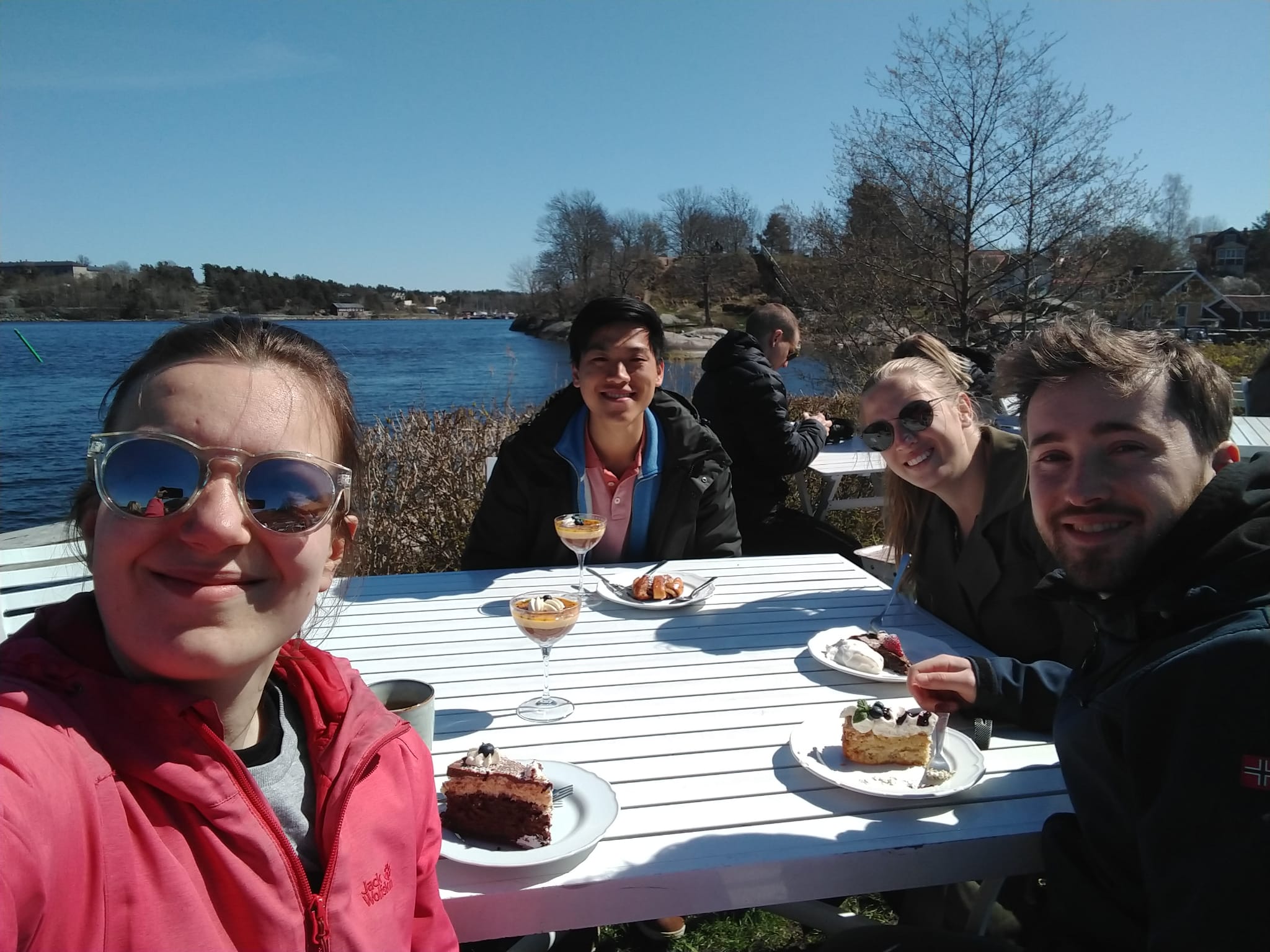 Back in Stockholm we visited a few souvenir shops and meanwhile some people visited the ABBA museum. Just south of Stockholm another group went hiking in the Tyresta National Park, while a few others visited Drottningholm, the private residence of the royal family. Last but not least, a few people did not leave the IKEA unvisited. All in all, we have had an amazing day!

The rest of the evening is filled with partying and packing bags as tomorrow we will be traveling to our next destination: Gothenburg!