Blog 4 May - Ilsa
Wicher van Bree in Studytrip Scandinavia 2023 2023-05-05 11:30
---
Today was the day to indulge ourselves with Stockholm's culture and beauty! I started my day doing what I've been doing a lot on this trip already: holding the door :)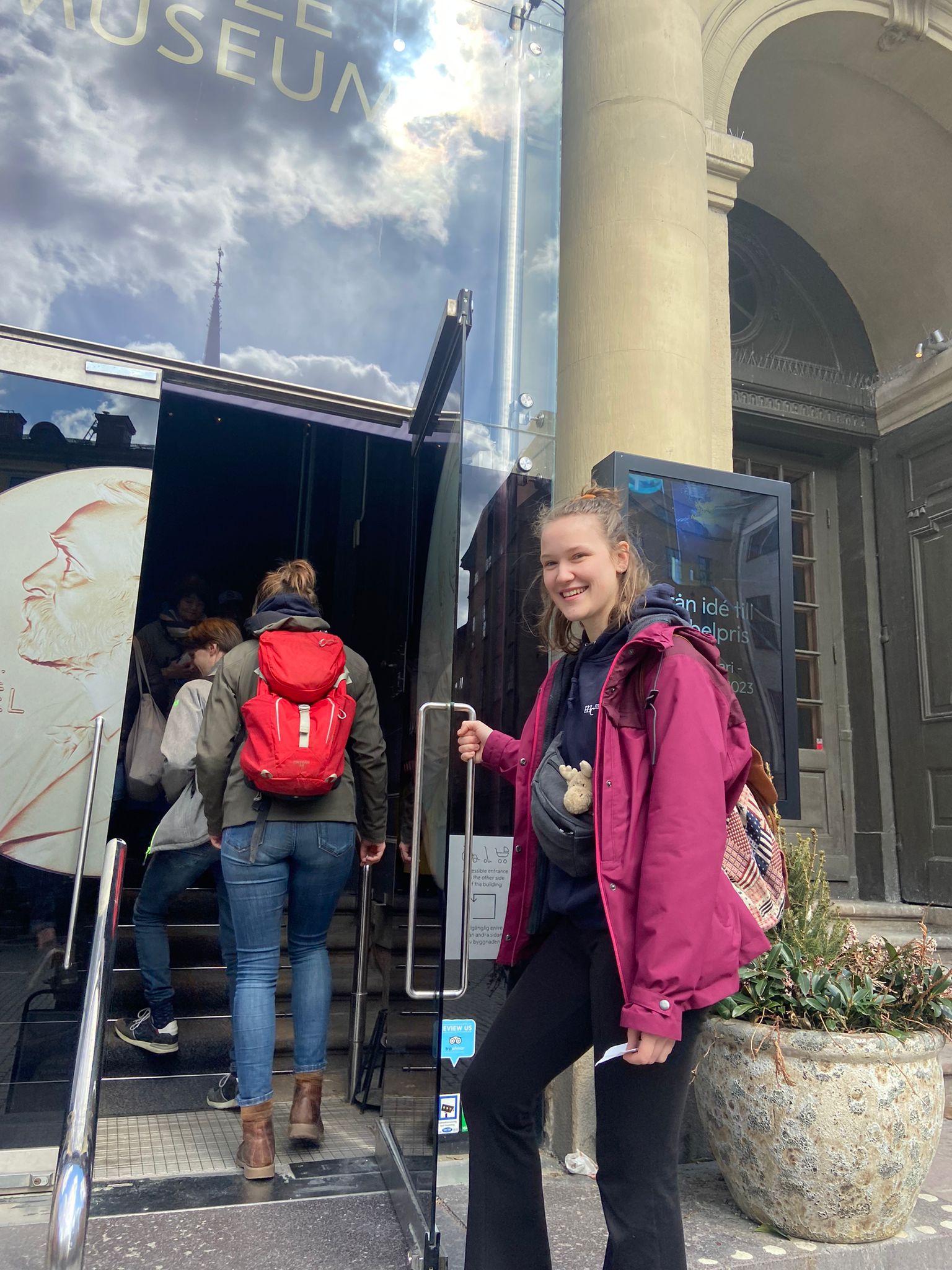 In the morning, we visited the Nobel Prize Museum, where we (of course) took special interest in Marie Curie.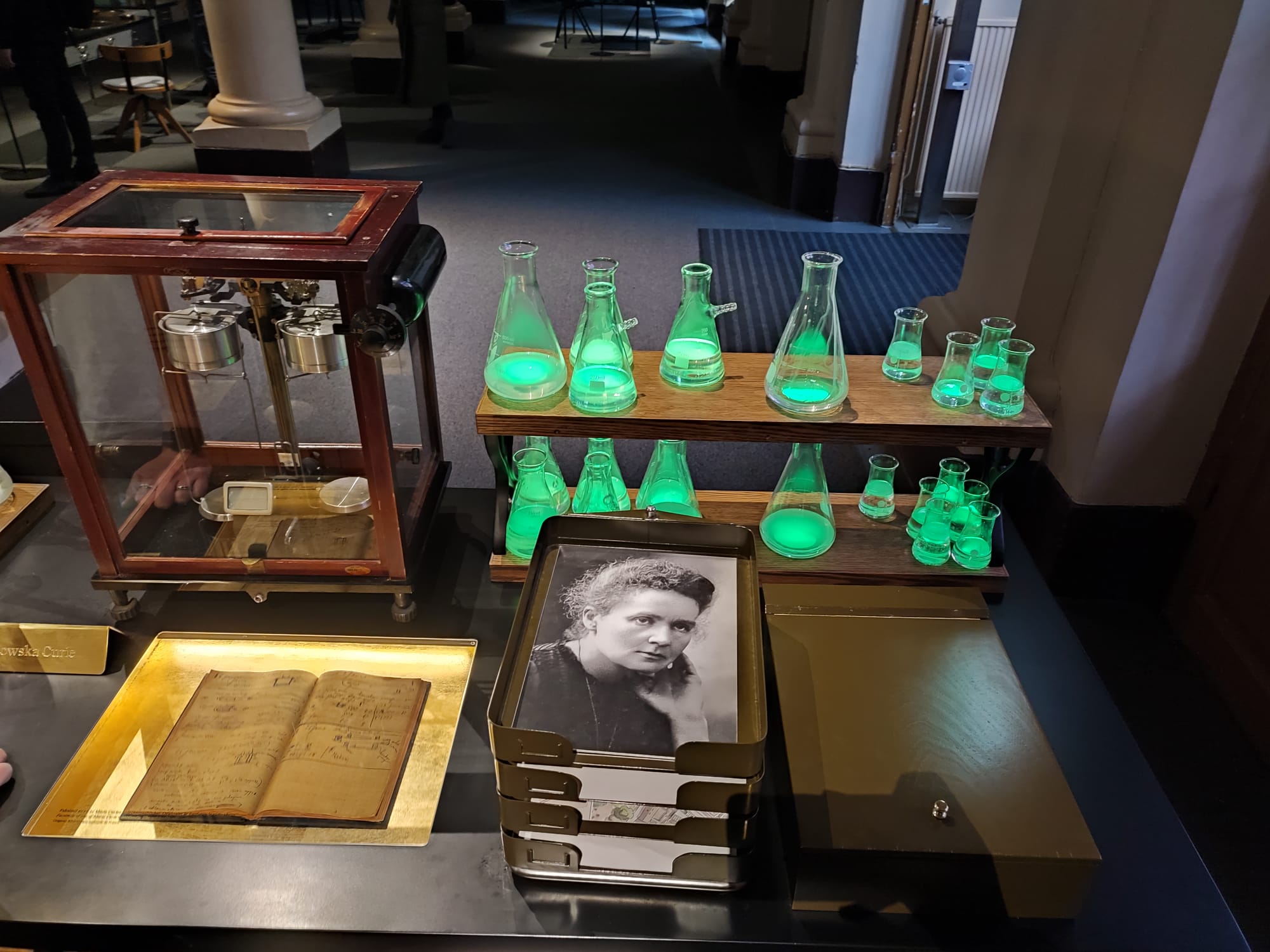 After our visit to the museum, everybody had the chance to explore the city by themselves or in small groups. I decided to go to ABBA The Museum together with Ida, Tycho and Fabian. On the way there we happened to walk by the changing of the guards at the palace!

We got a little bit cold on the way to the ABBA museum, so we got coffee/chai latte at a tiny coffee cart by the water.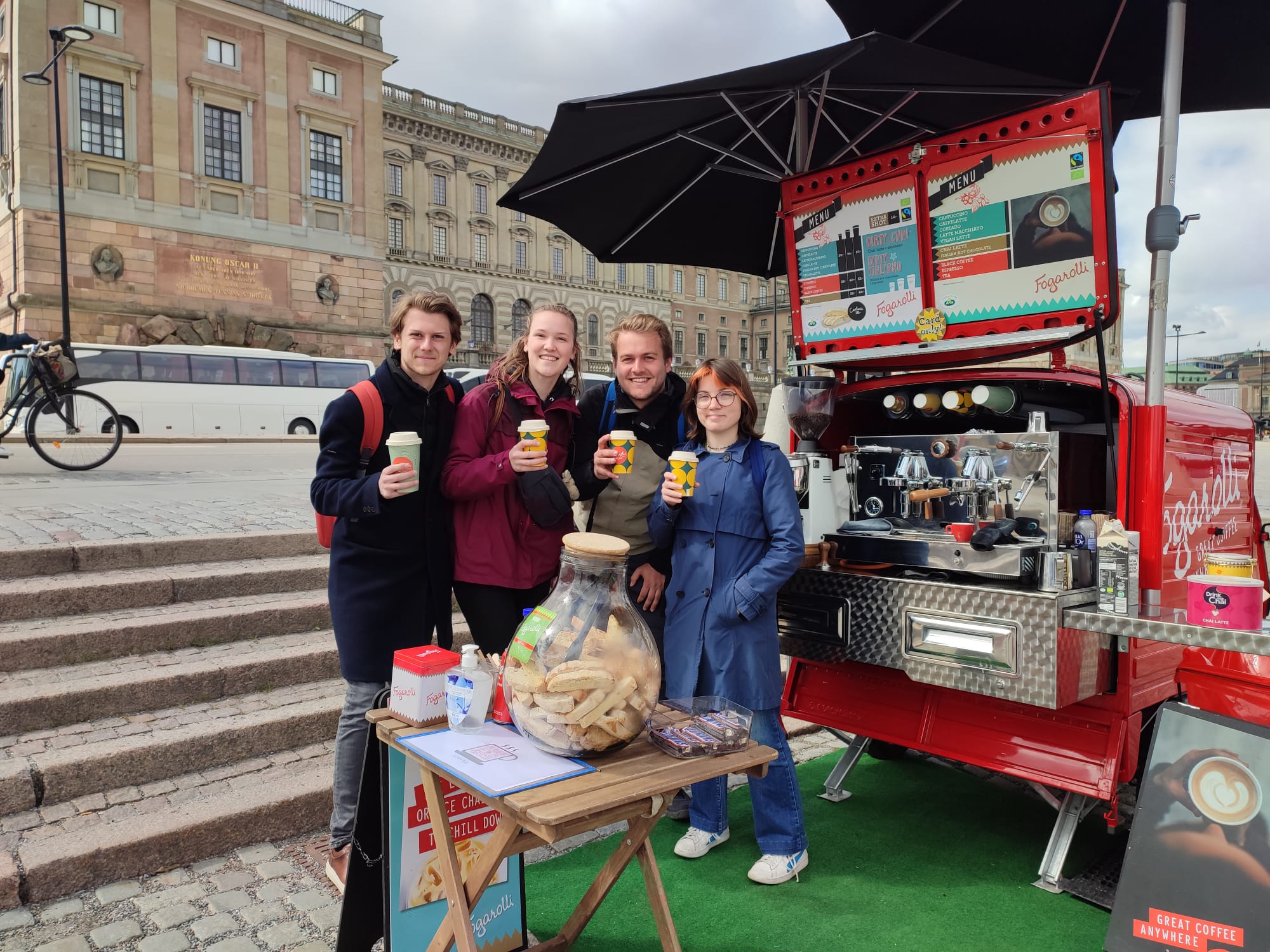 Once at the museum, we had loads of fun, and decided to recreate some iconic pictures!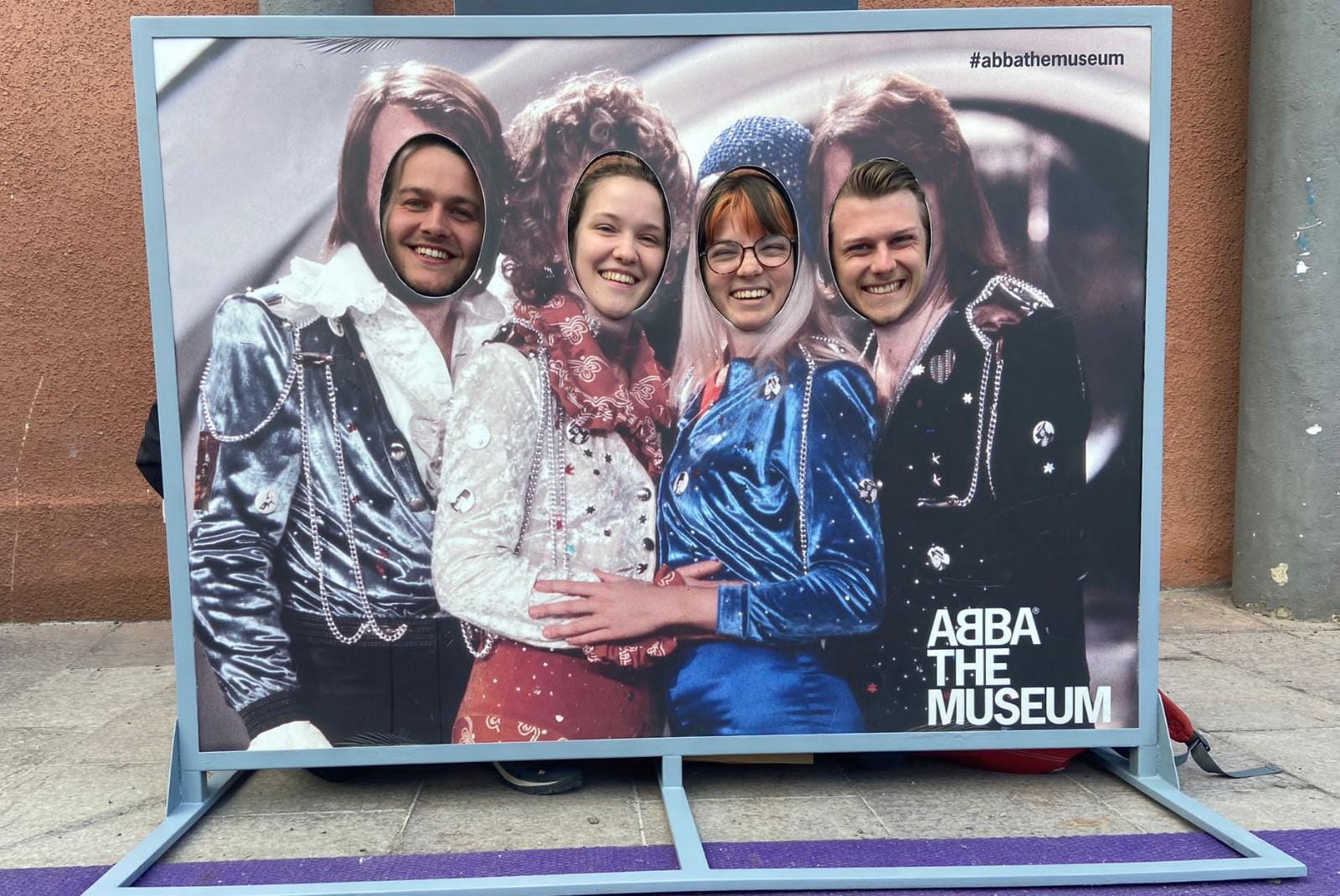 After we got 'Voulez-vous' stuck in our heads for the rest of the afternoon, it was time to return to the hostel, where we cooked delicious risotto. After that, I had a lazy evening and watched some Netflix.

Tomorrow we'll be going to another institute, so it will be a full but interesting day!